The transfer of knowledge alone does not lead to learning; rather it is a holistic process that incorporates multiple social-emotional dimensions – interaction, engagement, involvement, inspiration, motivation and excitement – a comprehensive learning experience.
This year, the EdTechX Summit will explore the way we learn and the ability of technology to become a veritable enabler of learning, transforming knowledge into knowhow through the Experience of Learning.
EdTechX 2022 will bring together a leading line-up of over 70 speakers covering a variety of topics that will challenge perspectives, inspire change and look forward to the future of EdTech. Across four diverse programme tracks, the sessions will offer international perspectives on the latest developments, current challenges and the emerging technologies that are shaping the future of education and workplace learning and development.
In addition to bringing you another action-packed agenda of speakers and industry leaders, the EdTechX Summit will include some exciting new features in 2022, including our International Pavilions showcasing start-ups from across the globe, and 'Braindates' providing peer-to-peer learning opportunities to brainstorm, solve challenges, share expertise or experiences, and make new connections.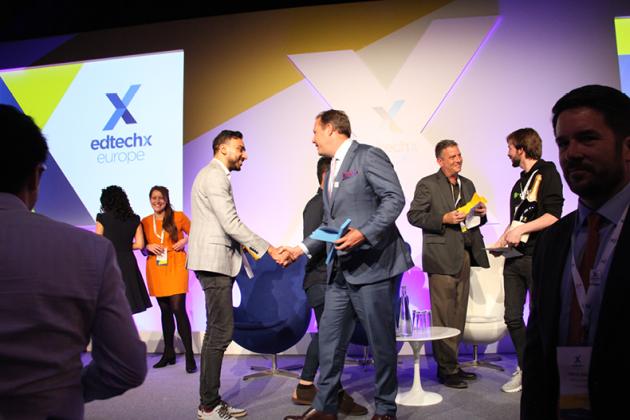 We are also thrilled to announce Tobacco Dock as our striking new event space in London for the 2022 Summit. This new venue allows us to enhance the EdTechX experience, including an abundance of exciting new features & stages.
So, join us in June to reconnect with the global learning community in person. Registering for the event will also give you access to London EdTech Week - the UK's flagship week-long EdTech celebration featuring over 30 diverse events powered by EdTechX's co-chairs, partners and other leaders in the EdTech community (including Google Cloud, EdTech Labs, BrightEye Ventures, AND Digital, BrainStation, Igloo and many more...)
Ideas, inspiration and connections - these are just some of the benefits of attending the in-person EdTechX Summit on 23 June at Tobacco Dock, London.
As a key partner of the EdTechX Summit, GESS Education readers receive a 35% discount on full-price tickets. To register, visit the ticket page here and use discount code ETX22GESS in the promo code field.