This engaging webinar will shed light on the key challenges faced by educational institutions when it comes to ensuring the safety and well-being of students. Our panellists will share their insights, experiences, and best practices, offering practical solutions to tackle these challenges head-on.
SPEAKERS
Chairperson: Zen Khan 
Head of Business Development, Education Perfect, & Partner, Zen Professional Development
Zen is an inspirational educator, International speaker and safeguarding expert who has worked in education for over 15 years. Her diverse background, enthusiasm and passion is the driving force that empowers those she works with, helping them to achieve lasting outcomes. Zen is the founder of The Child Safeguarding Conference Middle East, an advisor for the International Task Force for Child Protection, and works hand in hand with Government entities in the UAE and around The Middle East to improve child protection and safeguarding. With a unique background of over 20 years' experience in Education, Business leadership, HR training and strategic planning, she provides her clients with unique advantages. The Zen PD team collaborates with local and international safeguarding experts to deliver quality online/face-to-face, internationally accredited Safeguarding training that is aligned with international best practice and provides the most up-to-date information and tools for organisations to protect children in their care. The Zen PD Team have organised key UAE-based safeguarding-related events and webinars (Child Safeguarding conference Middle East), and understand the local challenges faced in the region.  Zen PD empowers leaders through engaging interactive online/face to training that is aligned to the bespoke needs of the learners and the unique context of the Middle East.  
Mike Glanville
Co-Founder & Chief Safeguarding Officer, The Safeguarding Company 
Mike is a co-founder and the Chief Safeguarding Officer at The Safeguarding Company. He is a former senior police officer with extensive experience in both adult and child safeguarding and in his current role he oversees the development and delivery of safeguarding services. Mike co-authored the book 'Lessons Will be Learned - Transforming Safeguarding in Education' which was published in May 2021. He has also been a school governor since 2010 and is currently the Chair of Governors at a primary school located in Dorset.
 
Paul Bray
Founder: INSIGHT training & consultancy Training Lead: SEND International 
Paul Bray is an Ofqual regulated Safeguarding Trainer, Thrive Practitioner, and Principal Team-Teach Tutor with over 25 years of experience at every key stage of education, within both mainstream and specialist provision. Paul provides support and advice through 'My Family Coach' and INSIGHT CIC. Paul has also delivered support for families internationally as a speaker for the South African based 'It Takes a Village' conference. Paul is a member of Plymouth Marjon University's Professional Advisory Group and has taught the Special Educational Needs and Disability Studies degree course. He has become renowned for his work in supporting individuals and families to navigate the difficult transition into adulthood, particularly for those with special educational needs. He has been a speaker at the National Association of Colleges annual conference, The National Children's Bureau conference, and the World Education Summit and spoke and delivered a workshop at GESS 2022. Paul wrote his first Special Educational Needs book for Routledge Publishers, in 2021. He has developed training packages for SEND International, Team-Teach, parent groups, and professionals in education, health, and social services, including Cornwall County Council and the FPA Speakeasy charity. Paul has been featured in numerous publications, including the National Association for Special Educational Needs (NASEN) and The Guardian newspaper.
Sydney Atkins, Vice Principal and Designated Safeguarding Lead, GEMS Modern Academy
With over fifteen years of experience in teaching, staff, and pupil development, Sydney serves as Vice-Principal at a Private School in Dubai. In 2017 Sydney transferred to an international school in Al Ain – where he served as Vice Principal and helped to improve the school's ADEK rating in thirty-three UAE inspection parameters. In 2020 Sydney returned to its home base, Dubai. During his career, he has worked in the ICSE, CBSE, IB, and IGCSE curricula and is particularly passionate about educational technology and its potential to revolutionize learning. In 2014, Sydney was certified as a Leading-Edge Digital Educator by the US-based company CUE, after completing a rigorous year-long course based on the National Education Technology Plan, Common Core State Standards, and the ISTE Standards (formerly known as the NETS) for Teachers. He is a Microsoft Certified Educator and also has a degree in Communication from Trinity College, London. In 2016 Sydney was listed as a 'Reading, Writing and Social Media Influencer' by Klear.com a UK-based influencer database. He was the recipient of the 'Stanford University Exceptional Educator Award' in 2016 and the 'Outstanding Educator Award' from the University of Chicago, in 2020. He is currently pursuing a Certificate in School Management and Leadership (CSML), a multi-course certificate program for PreK-12 school leaders, provided by an innovative collaboration between the Harvard Graduate School of Education (HGSE) and Harvard Business School.
 
Jim Burdett
Head of Learning & Development, Cognitas Global Ltd
Jim has a wealth of experience across the Learning & Development industry and currently specialises in helping organisations implement robust risk management strategies. A qualified teacher who taught computing for 12 years, he's also worked for government departments and agencies including the Home Office, FCDO, NCIS, and Europol. 
Jim is currently working on a range of projects with a variety of global clients, including a school in Dubai, for whom they've reshaped their policies and procedures, as well as training and exercising their staff to ensure that they have the necessary skills to manage incidents effectively. This is supported through the use of class-leading bespoke technology, such as a crisis management app, to ensure that staff have the tools to hand when they need them to effectively manage incidents to prevent them from escalating.
He honed his skills in creating bespoke programmes for the corporate sector and is an experienced e-learning practitioner. Jim is also a Member of the Institute of Strategic Risk Management (IRSM) and L5 Award holder in Corporate Risk and Crisis Management. He most recently completed an L5 Award in Terrorism Planning & Management.
Thank you to our sponsor Microsoft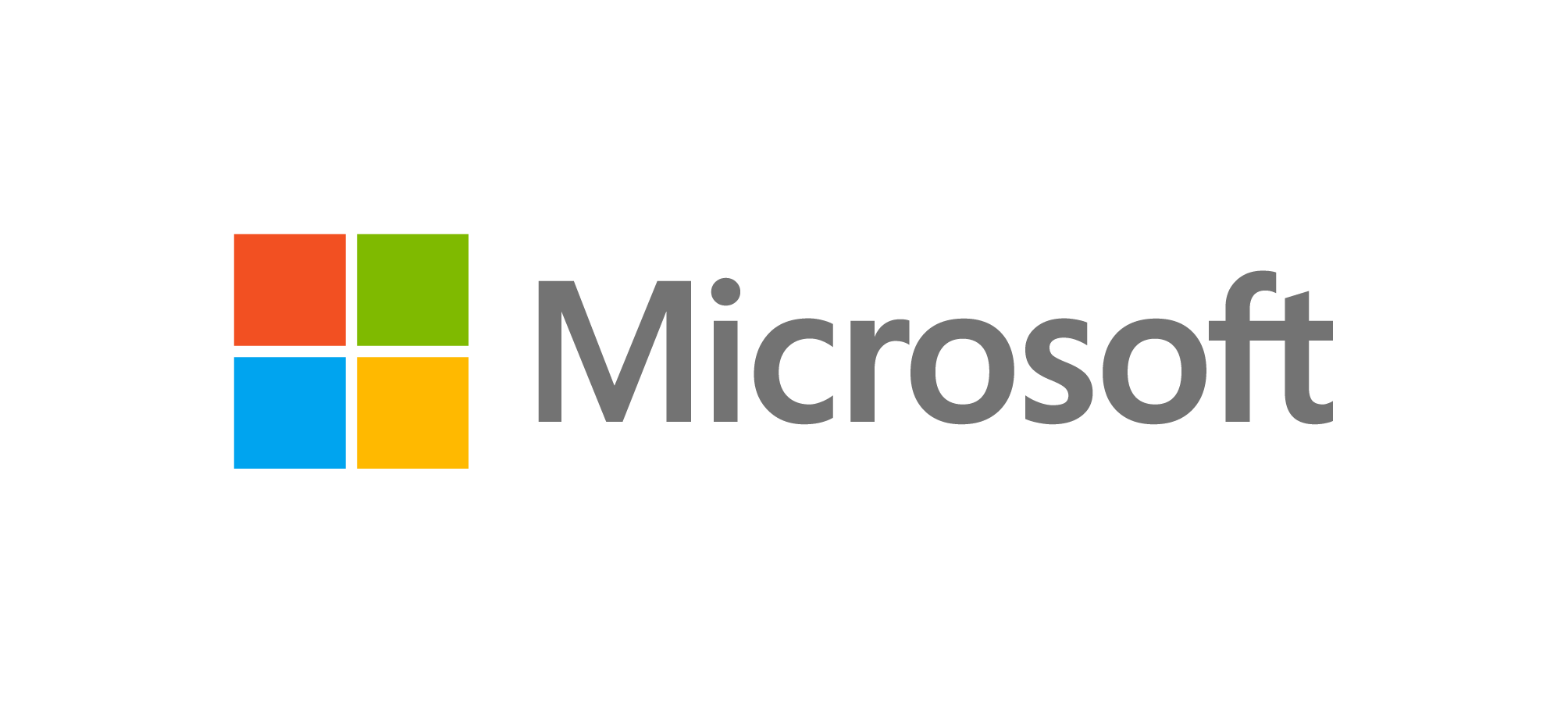 We are so pleased to have Microsoft sponsoring our GESS Talks Webinar. Microsoft Education provides schools with solutions, technologies, and education expertise to accelerate opportunities for all learners. Their tools support diverse learning needs in a student-centered learning environment to provide equitable, inclusive, and accessible learning that inspires confidence and encourages independence.
To find out more, please click here