The latest updates from the GESS global education brand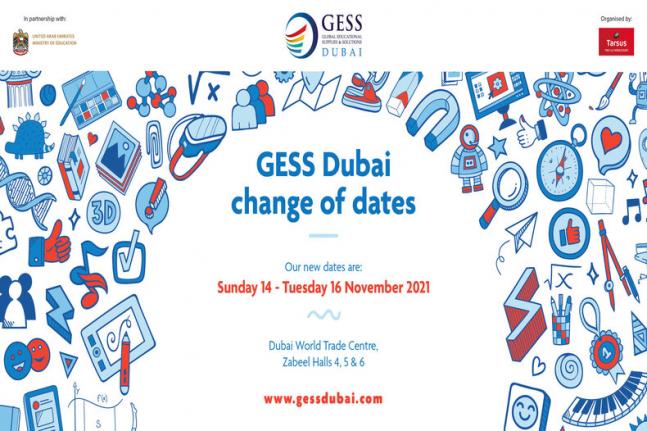 The GESS Dubai exhibition and conference has been the focal point for education in the Middle East and beyond for 14 years. Organised in partnership with the
Middle East
Europe
Asia
South America
North America
Central America
Africa
Oceania
Caribbean

We're delighted to announce that we are still open to accept nominations for the 8th annual GESS Education Awards. 

Apply to speak at GESS Dubai 2021 and share your experience and ideas with the education community at the UAE's largest event for educationalists of all leve

Thank you to the entire education community from across the Middle East and beyond who make GESS Dubai the brilliant event it is.
Most popular Gess Show News
The education world at your fingertips
Subscribe for unlimited access to the latest education news and analysis.
Subscriber-only benefits:
- Full access to all GESS Education digital website content
- Subscribers-only monthly GESS Talks newsletter
- The latest GESS show news