What will also be discussed, are the technological advancements that are being used to enhance the teaching and learning experiences and the current trends that can support educators. Our expert panelists will also share experiences on the impact of VR, AI and Web3 on education as well as provide valuable insight on how can we utilise different Edtech resources as efficiently as possible to prepare not only educators but our students for the current and future job markets as well.
Speakers
Moderator: Al Kingsley, CEO, NetSupport
CEO NetSupport / Chair of a Multi-Academy Trust and of an Alternative Provision Academy. As well as his CEO and Chair roles Al is chair of his region's Governors' Leadership Group and chairs the regional SEND Board. With 20+ years of governance experience, Al also sits on the Regional Schools Commissioner's Advisory Board for the East of England and North London. He is an FED Co-chair of two groups, Chair of the BESA EdTech Group and chairs his regional Employment and Skills Board. He's a well-known face in EdTech around the world; author of My Secret #EdTech Diary and co-author of A Guide to Creating a Digital Strategy in Education. Al writes and speaks internationally on the effective use of Educational Technology and is a Forbes Technology Council Member. He continues to support schools and EdTech vendors with consulting and mentoring – as well as writing for the wider education community and speaking at events.
Baz Nijjar, Principal Advisor - Education Technology, GEMS Education
Baz is currently Principal Advisor – Education Technology for GEMS Education. Baz is recognised for his innovative approach to creating links between educational and industry needs, and has successfully embedded pioneering whole-school solutions. Baz successfully launched the first GEMS Centre of Excellence at FPS and the ground-breaking partnership with global top 100 organisations under the KHDA Rahhal 10X programme, making it the lead school in this region for industry links integrated within education. Baz launched the first esports and game design qualifications in the region, as well as a dedicated space within a school with leading technology to support student provision and the development of industry level skills. His research interests include award-winning blended learning models, innovation in enhancing education related outcomes, industry and education collaborations – which includes first in the UAE for industry qualifications and internship programs. Baz has a keen interest in establishing key industry partnerships to create a positive impact to as many students as possible. Baz believes that education should always look to integrate real-world, current and future industry needs to better prepare our children for the future.
Carl Morris, Principal of Carfax College & Co-Founder of The Online School
Carl Morris, Head of Private Tutors, Carfax Education, Principal, Carfax College, & Co-Founder, The Online School As Head of Carfax Private Tutors globally for Carfax Education, Carl oversees student academic programmes, client relationships and training. Having worked in education for the majority of his professional life, Carl has a wealth of academic experience and is an enthusiastic Science and Maths tutor, with a broad range of professional and personal experience. He has supported pupils across all the major curricula, and has worked with organisations that provide tuition to underprivileged children, helping them with university applications. Carl graduated from the University of Oxford with a Master's degree in Chemistry; and went on to become an ACA qualified Chartered Accountant. Recently, Carl has co-founded an innovative ed-tech platform designed in conjunction with the expert team at Carfax Education and senior examiners. The platform also includes a "Learn 2 Earn" programme powered by blockchain technology which rewards students for engaging with their education.
Linda Parsons, Innovation Lead
Linda is an award winning Innovation Lead and science teacher with a passion for developing meaningful online learning environments in school communities. Linda is now using the knowledge she has gathered from her PLN over the past 6 years to help colleagues in her school and beyond integrate technology in every subject to enrich their teaching and learning experiences.
Thank you to our sponsor Microsoft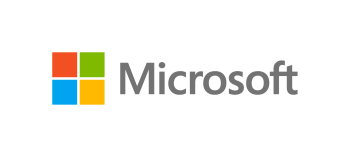 We are so pleased to have Microsoft sponsoring our GESS Talks Webinar. Microsoft Education provides schools with solutions, technologies, and education expertise to accelerate opportunities for all learners. Their tools support diverse learning needs in a student-centered learning environment to provide equitable, inclusive, and accessible learning that inspires confidence and encourages independence.
To find out more, please click here.