Taking place on Tuesday 28 February 2023, 17:00 GST/UAE, 13:00 GMT/UK time, this webinar will explore the critical role that schools play in promoting sustainable best practices through curriculum development, campus operations, and community engagement. Our expert panellists will share case studies and strategies for how educators, parents and students can work together to create a greener and brighter future.
Speakers
Moderator: Anthony Dixon, Founder, The Alliance for Sustainable Schools
Anthony Dixon is the founder and Chairman of The Alliance for Sustainable Schools (TASS), a non-profit network of schools working together for a sustainable future. He is also the CEO of Metanoia, a sustainability consultancy focussed on schools, and Helios Renewable Energy Ltd., a solar energy company. During his diverse career in sustainability he has worked in low carbon housing in the UK, built and managed a biodiesel factory in Hong Kong, designed and installed solar projects for schools, and served on several boards including a solar company in Vietnam and India, a NYSE-listed hydroelectric power company in China, and a renewable energy and resources company in Bougainville, PNG. He was also previously a Managing Director of Citigroup Global Markets. He holds undergraduate degrees in physics and philosophy, a masters in renewable energy engineering (Sustainable Energy Futures) from Imperial College and an MBA from Harvard Business School. Anthony has four children, one of whom is a teacher and the other three are attending international schools in Hong Kong. He is a passionate advocate of the important role of schools in the transition to our sustainable future.
Ben Hren, Director of the Centre for Abundance, The Arbor School
Ben has a Science and Education background and holds a masters degree in Ecological Landscape Design. Ben has worked with environmental charities and schools in the United States, Qatar, and the United Kingdom for almost 40 years. He is the former Head of Education of WWF-UK, and worked for the UK Sustainable Development Commission, where he was the project manager for the Department for Education and Skill's Sustainable Schools programme. His 2006 Sustainable Schools Self-evaluation tool (s3) continues to be used by schools and local authorities across the UK and has inspired a variety of locally adapted versions around the world. Ben worked for ACS International Schools for nine years. He was a member of the founding staff of ACS Doha International School and led the work of the ACS International Schools Centre for Inspiring Minds, a center dedicated to research-informed innovation in teaching and learning, for four years. Most recently, he was the Director of Global Learning at an independent school in suburban Philadelphia.
Maryam Denton-Cardew, Head of Sustainability, Citizens School
Maryam is the head of sustainability at Citizens school in Dubai. She has been a teacher for over 19 years, mentoring children from the ages of 5 to 15 through a diverse range of curricula. She also helped to set up one of the first international schools in Erbil, Iraq. Maryam feels very strongly about re-connecting people with the natural world and broadening their views on sustainability beyond just clean energy and recycling. She often wishes that children were given positions in government as they are the most passionate protectors of all life on earth. Maryam joined Citizens to spearhead a stand-alone sustainability curriculum that she developed in line with the UN's Sustainable Development goals. She would like to see a world where altruism is more visible than consumerism, where green spaces are the norm and where clean air is an enforced human right.
Rasha Al-Najjar, Middle & High School Assistant Principal, Al-Hekma International School, Bahrain
Rasha Al-Najjar is an Agricultural Engineer and a certified educator and in addition to her role at Al Hekma International School in Bahrain, she serves as a team member in Cognia's global school engagement reviews. Winner of the Judges GESS Education Award 2017, she has been working for more than 10 years in the field of education. Started her career as a Science Coordinator and currently serves as Middle and High school Assistant Principal in Al-Hekma International School /Bahrain. Rasha was selected to coordinate the ENO(Environment on-line) program in Bahrain from 2016 to 2020. ENO is a global school network and web community for sustainable development established in year 2000 in Finland. Rasha works side by side with local and global schools to spread sustainable education, and aid in developing students' STEAM, critical thinking and problem solving skills. She's usually invited as a guest speaker in Environmental days like Earth day and world water day and aids in spreading awareness. Helps foster a new generation of informed consumers, workers, as well as decision makers. She aims to improve access to quality education on sustainable development at all levels and believes that teaching is a very noble profession that shapes the character, caliber, and future of an Individual.
Thank you to our sponsor Microsoft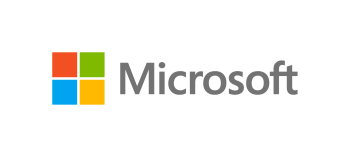 We are so pleased to have Microsoft sponsoring our GESS Talks Webinar. Microsoft Education provides schools with solutions, technologies, and education expertise to accelerate opportunities for all learners. Their tools support diverse learning needs in a student-centered learning environment to provide equitable, inclusive, and accessible learning that inspires confidence and encourages independence.
To find out more, please click here.