Taking place on Tuesday 16 May 2023, 16:00 GST/UAE, 13:00 UK time, this webinar will consider best international approaches to Early Years education from experts with global experience. Our panel will discuss what early years education should look like and how to meet children's needs in an inclusive, empowering way.
SPEAKERS: 
 Chairperson: Dr Sarah Rogers, CEO, EYES & Quest Direct
Founder, Owner & CEO Early Years Educational Services & Quest Direct BA in Education, B Phil, MA in Education. Doctorate in Education Dr. Sarah is an expert in early years, an educationalist with a passion for lifelong learning who believes in giving others the opportunities to learn and to develop their knowledge and skills to deliver high quality learning environments for young children. Originally from the UK, having qualified and taught there, then living and working in the UAE for 26 years, Sarah is the founder, owner and CEO of an educational training company based in Dubai and formally Abu Dhabi. Early Years Educational Services (EYES) established in 2008, and Quest Direct established in 2014, merged in 2019 to provide high quality training and support for early years and primary school professionals respectively. EYES was the first CACHE Centre in the Middle East and Quest remains the largest centre and the market leader in the UAE. Sarah was pleased to be named as one of the most influential educators in the UAE region by Which School Advisor in 2017. Sarah is currently dividing her time between the UK and the UAE focusing on spreading good early years practice to professionals in the Middle East, Far East and Asia. Being aware of different contexts and cultures, her vision is to enable all education early years professionals to obtain high quality training that meets their needs in an accessible and affordable way
Lama Bechara, CEO Middle East & India, Babilou Family
Lama Bechara has been the CEO of Babilou Family in the Middle East and India since 2018 and a founding member of the group in the region since 2014. The Babilou Family is one of the biggest early education networks in the world, owning and operating more than 1,150 nurseries and early education centers across 12 countries. Lama has driven the growth of the group in the region and ensures the delivery of an educational offering that is the best early years' segment can offer. Under her leadership, the group has grown organically and through multiple acquisitions. Today it owns and operates 26 nurseries across 3 Emirates in the UAE,  welcoming over 3,000 children on a daily basis. Babilou nurseries in the UAE are known as the Blossom Nurseries. Lama's past experience includes multiple Brand Management roles in L'Oréal and YSL Beaute since 2001.  She holds an MBA from the University of Wollongong and since 2019 has been an active member in APM, a global organization dedicated to the development of the company through the progress of its leader.
Suzanne Perkowsky, Head of Academics, Boundless Life
Suzanne was the co-founder of New Nordic Schools, a Finnish education development company that created the K-12 Nordic Baccalaureate based on the Finnish education system. She has been in the education field for over 30 years as a teacher, leader and trainer, setting up and working in schools in Finland, SIngapore, China, Saudi Arabia, UK and the US. She has been involved in the set-up of over 15 new schools or campuses. Suzanne has qualifications from Finland, UK and the US which has been key in understanding global education, its accolades and its shortcomings to inform current best practices. She believes there's always something more to learn no matter how experienced or educated you are. Leading the academics in Boundless Life is the perfect opportunity to share her passion for adventure, education and learning with people who have the same passion. With Boundless Life we have opened destinations in, Sintra, Portugal; Syros, Greece, Tuscany, Italy; Bali, Indonesia (Sept 2023) and many more to come.
Matthew Silvester, Head of the International Early Years Curriculum (IEYC)
Matthew Silvester is the Head of the International Early Years Curriculum (IEYC), a curriculum used by 480 schools and settings in over 60 countries. Having led the IEYC's recent comprehensive review, Matthew has a unique insight into how curriculum can be used to improve early learning and development. 
Matthew has worked in schools and educational organisations for over 25 years and believes that creativity is a community resource, and schools are inherently creative organisations. Matthew is particularly focused on how to maximise the potential of the home-school relationship.
 
Thank you to our sponsor Kinderpedia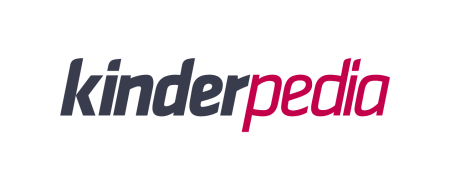 We are so pleased to have Kinderpedia sponsoring our GESS Talks Webinar. Kinderpedia helps childcare centres and schools simplify their administrative and financial flows, save time and foster a dynamic communication between teachers and parents. Trusted by more than 2,000 schools and nurseries in 25 countries, Kinderpedia offers tailored solutions to the most common digital challenges of any education institution:
✔️ school and nursery management
✔️ classroom management
✔️ student progress tracking
✔️ family engagement
✔️ financial management.
To find out more, please click here.